WOMEN'S EYEGLASSES
Prescription glasses for women, cheaper than anywhere else!
Eyeglasses can be a purely functional prop which helps you achieve sharp vision, but most women also consider them a very important fashion accessory. Ladies' glasses are usually selected with the greatest care, and for good reason: they adorn the mirror of the soul!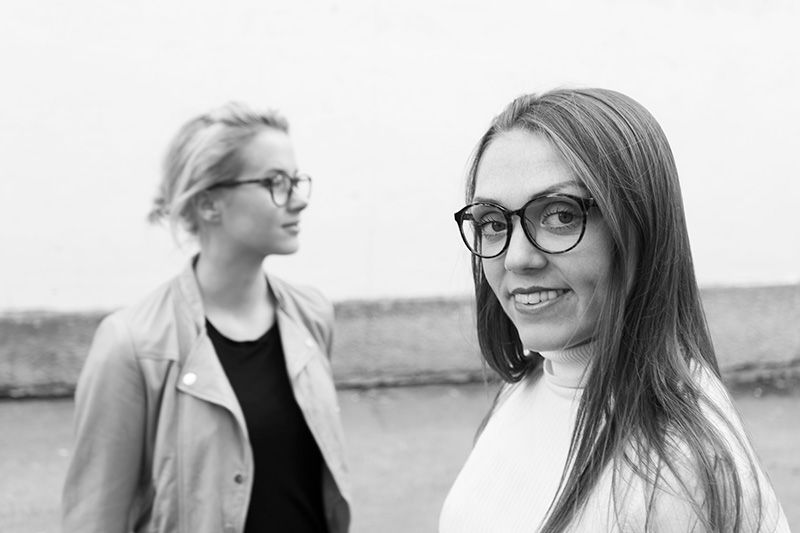 Did you know that many women wear glasses with clear (non-prescription) lenses, purely for aesthetic reasons? Many women enjoy being able to match their eyewear with their different outfits, and it's not uncommon to own at least three pairs of glasses: Elegant designer glasses for business and other formal occasions, sporty glasses for recreational activities, and a colorful, flashy pair for parties and fun. When you can buy ladies' prescription glasses at prices as low as ours, anything is possible!
Choose the right ladies' eyewear for your face shape and style.
Eyewear that flatters your face shape works magic on your appearance. Here's how to choose the right women's glasses: For a rounded face, a rectangular frame will make the face appear longer and thinner, but you can also choose to emphasize your type with a round frame. If your face is heart-shaped with a broad forehead and a narrow chin, avoid thick frames and strong details which make the upper part of the face seem even more dominant, especially the cat-eye style. Prefer lightweight materials, discrete colors or rimless glasses. A square face with a strong jaw can look striking with angular, geometric eyewear, but avoid strictly rectangular shapes. Cat-eye frames will also look great on you. The oval face shape with its balanced proportions is often considered ideal, and if you're one of those lucky ladies, you can pull off any eyewear style.
Buy women's prescription glasses online at no risk with our satisfaction guarantee
ExtraOptical is a leading European online optician, and in our web shop you'll find women's prescription glasses for every taste, style and budget. Those who adore designer fashion will find gorgeous glasses at exceptional prices from Calvin Klein, Mark Jacobs, Tom Ford and other major fashion houses. If you prefer to spend less on your eyewear, or want many pairs of glasses to go with your different outfits, we also have plenty of non-brand quality frames at unbeatable prices. Are you worried that eyeglasses sold this cheap can't be of good optical quality? Try for yourself! If you're not satisfied with your glasses, for whatever reason, you'll get a new pair of glasses or your money back. Indulge in a "new you" day in our web shop today!