PERSCRIPTION SAFETY GLASSES
Prescription safety glasses for optimum security and comfort! Are you exposing your eyes to risk at work or in your spare time? Conventional eyewear is designed to provide you with clear vision during regular daily activities, not to protect your eyes from sparks, sawdust or other (un)identified flying objects.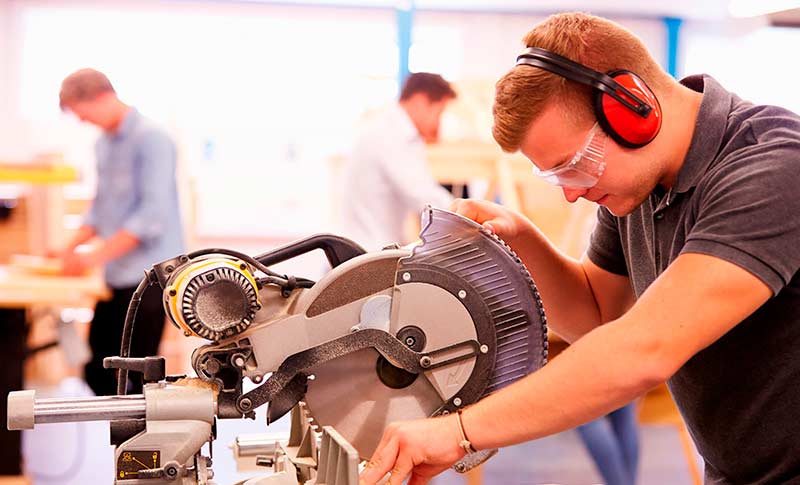 Many eyeglass wearers "solve" the problem by wearing safety glasses over regular glasses, but this isn't ideal either. For one thing, it's not very comfortable, and it doesn't provide optimal protection either. Most likely, the protective glasses won't fit snugly when worn over your corrective glasses, and therefore don't protect your eyes and your face as well as they should. Try dedicated prescription safety glasses and experience the difference!
Proper eye protection with custom safety glasses. You're only given one pair of eyes, and they need to last until you are old and gray. Don't take un-necessary risks. For a smaller amount than you think, you can efficiently protect yourself from both small and more serious, perhaps permanent, injuries. If you need your protective eyewear for work, your employer might also be willing to cover the cost. Our safety glasses are built to withstand significant impact and to provide 360 degree protection. The lenses are made of polycarbonate, a lightweight and virtually unbreakable material. All the safety glasses in the Extra Optical online store are CE certified. Whether you're a craftsman or a hobby carpenter, a pair of solid prescription safety glasses is a small investment that can make a big difference to your safety and your well-being.
The cheapest quality prescription safety glasses you'll find.
Extra Optical is a leading European online optician offering quality prescription glasses at ultra-low prices. We're a lean, internet-only business with very low operating costs, which is why we can offer high-quality eyewear at lower prices than anyone else. Ordering your safety glasses online is quick and hassle-free. Select a frame in the online store, then enter your prescription values so we can customize your lenses. If you prefer, you can just email us your prescription and leave the rest to us, for no additional cost. Your lenses will be produced to order, then fitted to your selected frame and quality controlled by our in-house optical dispensers. In less than two weeks after placing your orders, you'll receive your new safety glasses by mail. It doesn't get easier. Take care of your eyes — order a pair of prescription safety glasses today.