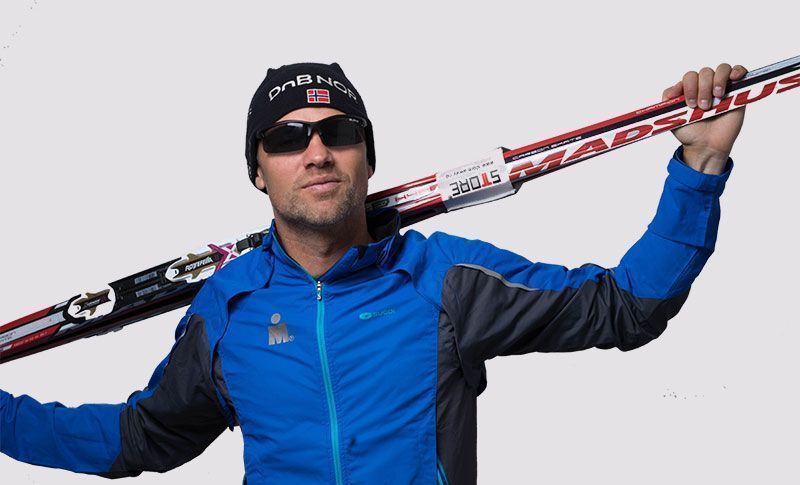 SKIING GLASSES
Prescription skiing glasses for optimum comfort on the cross-country trail! Is there a higher pleasure than gliding through snowy landscapes on good cross-country skis? The answer is yes: Gliding through snowy landscapes on good cross-country skis with sharp vision and adequate UV protection!
Ordinary sunglasses can be a decent all-round solution for people who just go skiing once in a while, but if you're a serious skier, a pair of prescription skiing goggles is a (small) investment you won't regret. Maximum UV protection is essential for cross-country skiing glasses. The combination of radiation from the sun and reflections from the snow expose skiers to snow blindness, even when it's overcast. Choose skiing goggles with anti-reflective coating for optimal protection. Skiing glasses should also be lightweight and unbreakable, and preferably have rubber straps on the temples or a rubber band around the head to secure them in place.
Skiing goggles for every type of vision correction.
Extra Optical offers prescription skiing goggles for all types of vision correction. The prices displayed in the online store include standard single vision lenses, but we can also fit your skiing glasses with progressive lenses or correction for astigmatism. If you'd like extra-light goggles, you can upgrade to several categories of thinner lenses. Our cross-country skiing goggles come with double lenses. The inner corrective lens is attached to the colored protective outer lens. This helps ensure that your glasses don't fog up unnecessarily, and simplifies the cleaning of the inner lens. On many models, the outer lens can be easily flipped up if the weather conditions change or you're slipping indoors for a moment. We also offer models with up to five interchangeable outer lenses, enabling you to always choose the perfect lens for the day's weather and light conditions. Our cross-country skiing goggles are equally suitable for cycling and running, for those of you who enjoy being active all year round.
The cheapest prescription skiing glasses you'll find!
Extra Optical is a leading European online optician. We aim to always offer the cheapest high-quality prescription glasses available, sports glasses included. Take a peek in our online shop — you might be in for a nice surprise! We also aim for 100% customer satisfaction. In the unlikely event that you aren't delighted with your cross-country skiing glasses, no matter the reason, you can return them within 30 days and receive a replacement or a refund. Choose a pair of stylish skiing goggles from our online store, add your prescription values or just email us your prescription, and receive your new prescription skiing glasses by mail in a matter of days. See you on the trail!